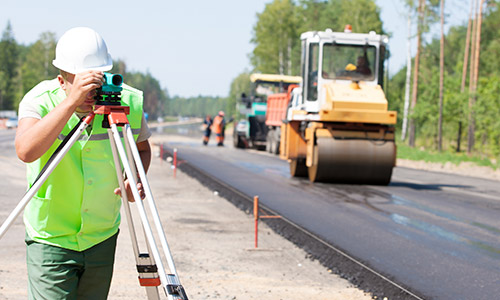 Roads are integral to the growth and expansion of cities and towns. They require comprehensive oversight from road planning engineers when it comes to coordination, and demand forethought in how they'll play into the current and future development of the areas in which they're constructed.
At Finney & Turnipseed Transportation & Civil Engineering, L.L.C., our street planning engineers take all aspects of road construction engineering in Kansas into account, to provide our clients with a top-down plan from our street construction engineers. We work in all mediums and take pride in delivering oversight that addresses all of the most common challenges that come with roadway development and highway engineering.
Asphalt: Call upon our highway planning engineers to plan asphalt roadways and private drives, delivering assessments that ensure a project that comes out looking great. We're adept when it comes to asphalt operations at any scale.
Concrete: Our experience with concrete when it comes to bridge engineering and buildings offers a direct translation to work on concrete roadways. Count on us to provide focused expertise when it comes to planning concrete infrastructure—from simple roadways to entire interchanges!
Highways: With large-scale completed highway projects already featured in our portfolio, we're proven as street planning engineers that can handle highway engineering in Kansas, no matter the specifications of the project. Our ability to work at scale and within various types (concrete, asphalt, aggregate) means our highway construction engineers are able to deliver all-in-one oversight to these massive undertakings.
Storm drainage: Drainage is key for any infrastructure development plan. Our road construction engineers emphasize an engrained understanding of storm drainage design and implementation, to assure our partners of our ability to properly integrate drainage planning into their projects.
When it comes to roadway design and planning for infrastructure development, Finney & Turnipseed Transportation & Civil Engineering, L.L.C. remains a trusted land planning and highway planning engineer in Topeka and Shawnee County, KS. Contact us today by calling 785-235-2394 to speak with our street construction engineers about the scope and nature of your project.