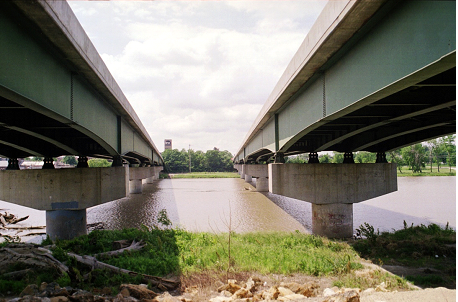 As seasoned construction engineers, the team at Finney & Turnipseed Transportation & Civil Engineering, LLC is familiar with all of the demands of structure and land planning in Topeka, KS. We bring a wealth of knowledge to every structural development and take the time to assist you in planning every facet of your endeavor, so the finished product is a perfect emulation of the plan we help to develop.
Analysis:
Through comprehensive analysis of your project, we're able to pinpoint barriers to development, unique specifications and precise considerations that need to be made to get your project off the ground. Through critical analysis, we'll make sure that when the time comes to build, you have full confidence moving forward.
Design:
We design bridges and streets for a plethora of purposes, in commercial, municipal and industrial capacities. Consult with us about your unique needs or vision for the structure and watch as we get to work designing plans that will contribute to your vision for a finished product.
Load rating:
Thanks to our work with bridges and other infrastructure developments, we're able to provide you with load rating insights that help you understand and meet the demands of local municipal building codes. We can factor in all types of load to paint a comprehensive picture of the rating for your structure.
Inspection:
To ensure everything is up to code, structurally sound and in accordance with the demands of our engineering designs, we provide structural inspections. We're able to work directly with developers and contractors to provide inspections services as-needed throughout the timeline of a development.
Surveys and site planning:
Before any work begins on your structure, it's imperative to consider land development in Topeka, KS. Our team can handle all aspects of site surveying and planning, including gathering information about soil, topography, hydrology, parcel ownership and more. We provide all of the vital information to make sure your site is ready for development.
Before you break ground on a new development, enlist the help of a structural and construction engineer at Finney & Turnipseed Transportation & Civil Engineering, LLC. Contact us today at 785-235-2394 to begin the process.